"Breast-clouds"
Mammatus Clouds
, or "breast-clouds", are fascinating formations in the sky, made mostly from the cumulus cloud base. Although they are not a sign that a tornado is about to form, they often accompany tornado-producing storms, or even may be direct byproduct of tornado activity - an aftermath of severe thunderstorms. Thanks to the exclusive permission of
Jorn Olsen
, here are some weird mammatus shots:
Lenticulars...
Images source: Valuca
Stormy Skies Update:
More unreal cloud turmoil from the folks at
"Extreme Instability"
:
Photo by Riccardo Mannella
(image credit: Patricia Radnor)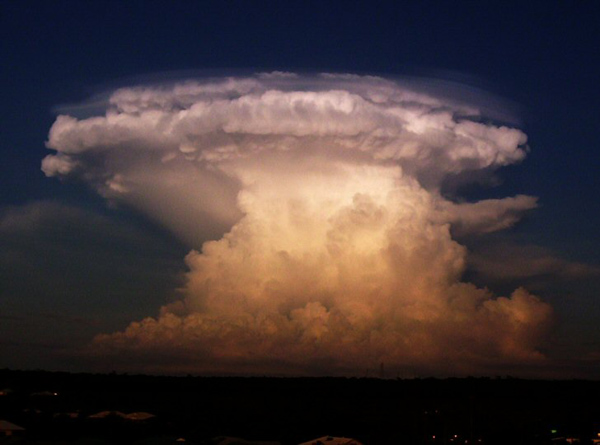 (image credit: Jason Smith, Cloud Appreciation Society)
(image credit: Olivier Garde. Pierre Farissier. Franck Bompaire.)
Photo by Don Sanderson, Iowa USA
Photo by KSNTV
Hurricane Kirrill in Holland: speed of wind - 140 km/h
As a counterpoint to the celestial unrest, here is a beautiful picture of the tropical wave:
Photo by Andrew Castellano
Image sources: Extreme instability, Cloud Appreciation Society, Valuca
Source